The first time I hiked into San Josef Bay I was wor­ried about bears. Didn't even see a track. The second time, I woke up one morn­ing and grog­gily wondered why Rick was mak­ing so much noise out­side the tent.
Turns out, Rick had gone to in­vest­ig­ate the sea stacks and a bear was wan­der­ing through camp. Luckily, all our food and toi­letries were safely stowed in an im­pro­vised bear-hang.
I've ex­plored San Josef two oth­er times via the prin­ted page. The first was at a week-long writ­ing work­shop at Strathcona Park Lodge. That's where I met an­oth­er wanna be writer, Harold Macy.
One af­ter­noon, while Harold's wife and two young sons went for a walk, I sat on the floor of their suite next to a stack of pa­per. Harold poun­ded away on an old IBM Selectric type­writer (com­puters were few and far between in 1986) as I read a draft of his work-in-progress.
I re­mem­ber the evoc­at­ive lan­guage and the strong sense of a wild, wet land­scape and the haunted, hope­ful char­ac­ters that in­hab­ited it. The ma­nu­script began with a man in an oil­skin coat row­ing. For thirty some years I pondered the U.S. civil war deserter's fate once he reached the strug­gling Danish set­tle­ment on north­ern Vancouver Island in Canada.
This sum­mer I found out when Tidewater Press asked if I'd write a blurb for the back of San Josef. Harold's story ig­nited memor­ies of my vis­its to the re­mote bay and of the writ­ing re­treat that launched my career.
But most of all, I was struck by the de­vel­op­ment of the plot and per­son­al­it­ies. Both had ma­tured like a boda­cious red wine. Within three pages, Harold cap­tures the soul of a man and the land­scape he finds him­self in.
San Josef is a deep and some­times dark nov­el where hope goes astray but is nev­er lost. The char­ac­ters are as com­plex as a spider's web, the lan­guage po­et­ic and the en­vir­on­ment a tan­gible force.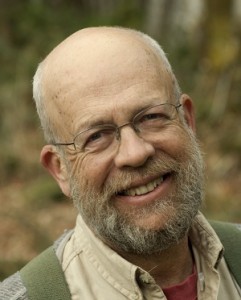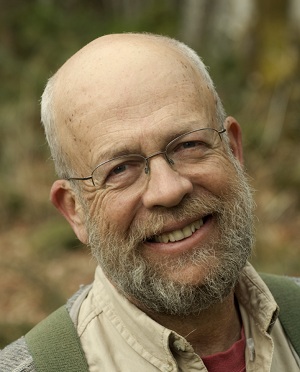 On Saturday, Oct. 26 Tidewater Press and Harold Macy will launch San Josef at the Courtenay and District Museum at 2 pm. in down­town Courtenay, BC.
Admission is free; stor­ies will be filled with Harold's trade­mark hu­mour and the his­tory that in­spired this novel.