The Lost Chapter
A big part of writ­ing is the edit­ing pro­cess, which means some­times large chunks of a manu­script dis­ap­pear from a book.
I liked the Mascots, Media Sensations & Media Stars chapter but could nev­er fig­ure out where to place it in The Cougar. My edit­or, Pam Robertson, felt the same way. So, aside from a con­densed para­graph or two that were incor­por­ated into anoth­er sec­tion, the entire chapter was cut.
Thanks to the digit­al age, I can share The Cougar's lost chapter here.
Mascots, Media Sensations
&

Movie Stars

"…a per­fect blend of beauty, strength, intel­li­gence and abil­ity."

Orval Pall, bio­lo­gist, The Cougar Almanac:
A Complete Natural History of the Mountain Lion

"The regi­ment had three mascots…a young moun­tain lion brought by the Arizona troops, a war eagle brought by the New Mexicans…and a rather dis­rep­ut­able but exceed­ingly know­ing little dog, named Cuba….The moun­tain lion, Josephine, pos­sessed an infernal tem­per; where­as both Cuba and the eagle, which has been named in my hon­or, were extremely good-humored.Josephine was kept tied up. She some­times escaped. One cool night in early September she wandered off and, enter­ing the tent of a Third Cavalry man, got into bed with him; whereupon he fled into the dark­ness with yells, much more unnerved than he would have been by the arrival of any num­ber of Spaniards.The eagle was let loose and not only walked at will up and down the com­pany streets, but also at times flew wherever he wished….Josephine hated him and was always try­ing to make a meal of him, espe­cially when we endeavored to take their pho­to­graphs togeth­er.

The eagle, though good-natured, was an entirely com­pet­ent indi­vidu­al and ready at any moment to beat Josephine off. Cuba was also oppressed at times by Josephine, and was of course no match for her, but was fre­quently able to over­awe by simple decision of char­ac­ter."

Theodore Roosevelt, The Rough Riders

It's iron­ic that, even as North Americans were decim­at­ing the cou­gar pop­u­la­tion, the cat's focus, strength and cun­ning were idol­ized and admired.

Today, even though the anim­al is con­sidered extinct or endangered in a large por­tion of its former ter­rit­ory, the cou­gar has worked its way into North American cul­ture in aston­ish­ing ways.

What is it that makes people both admire and fear the feline and go to great lengths to either kill it or pro­tect it? The mys­tique of the anim­al prob­ably has a lot to do with it. What people don't see or under­stand often takes on a grandeur all its own. And what is known is pretty amaz­ing. Physically the cou­gar is a power­ful pred­at­or that is fast, fierce and grace­ful and has sur­vived in spite of vig­or­ous cam­paigns to exterm­in­ate it.

Websites pro­mot­ing cou­gars as a per­son­al totem use terms like intu­it­ive, intim­id­at­ing and con­fid­ent and say these traits are often exhib­ited by people in pos­i­tions of power, author­ity and social con­trol. In more recent times, the cou­gar became a sym­bol of sleek sex­i­ness. But in Roosevelt's era, it was the fero­cious aspect of the beast that held the most appeal. Roosevelt was writ­ing about a regi­ment of the 1st United States Volunteer Calvary that made his­tory in the 1898 Spanish-American War. Of the three mas­cots, only the dog, Cuba, accom­pan­ied the men to the coun­try he was named after.

The eagle and Josephine rejoined the unit when it returned to the states. One story says that, as well as cud­dling up with the sleep­ing sol­dier, Josie, as the cou­gar was called, also nibbled his toes. Details are scarce as to how and when Josie died but her memory lived on in the form of a cou­gar skin rug made from her hide and her moun­ted head, which even­tu­ally made its way to the Pioneer Museum in Flagstaff, Arizona.

Although no one knows when the concept of mas­cots was first intro­duced, there are records of a goat filling the role for the Royal Welsh Fusiliers as far back as 1775. Like many words, the mean­ing of mas­cot has changed over time. In the Middle Ages, it meant witch. Later the word sig­ni­fied a magic spell and, even­tu­ally, a good luck charm. Many mas­cots are chosen as a way to intim­id­ate the enemy so it's no sur­prise that pred­at­ors such as cou­gars, bears and sharks are pop­u­lar choices.

Early research for this book included set­ting up a Google Alert for "cou­gars" to keep informed about stud­ies, sight­ings and encoun­ters. To my sur­prise, 90 per­cent, or more, of the links Google sent my way were related to sports teams. If I'd wanted to, I could have become famil­i­ar with the teams and scores of the Regina Cougars and Victoria Cougars, as well as kept up to date on which cou­gars from which teams were being recruited to the NFL and the Cougar Football Program in Australia.

The Australian link seemed odd as offi­cially there are no cou­gars "down under." But, accord­ing to Lyn Hancock, rumours of big cats roam­ing the out­back are com­mon. The former Aussie, who cared for sev­er­al cou­gar cubs after mov­ing to British Columbia, said the Australian cou­gars are most likely pets that escaped or were released into the wild.

The name cou­gar, catamount, lion and pan­ther seem par­tic­u­larly pop­u­lar as mas­cots for uni­ver­sit­ies and col­leges. One of the first to choose moun­tain lion was Pennsylvania State University. In 1904, when the Penn State base­ball team was taunted with a stat­ute of Princeton's Bengal tiger, Harrison D. "Joe" Mason com­bined the name of a loc­al land­mark, Mount Nittany, and the "fiercest beast of them all" to cre­ate the Nittany Lion.

I was a tod­dler when my par­ents lived on cam­pus at Washington State University in the 1950s. Yet many years later I still have vivid memor­ies of a cou­gar star­ing at me intently as he paced in his cage. WSU's foot­ball team was ori­gin­ally known as the Indians. But when an Oakland car­toon­ist depic­ted a 1919 vic­tory over California State University as the "fierce Northwest cou­gars chas­ing the defeated Golden Bears," a new name was adop­ted.

Eight years later, state gov­ernor, Roland H. Hartley, gave WSU a cou­gar cub and sug­ges­ted nam­ing it Butch in hon­our of Herbert "Butch" Meeker, a uni­ver­sity foot­ball star at the time. Altogether six Butchs lived at the Pullman, Washington cam­pus between 1927 and 1978. The cat was kept in a large run and taken to home games in a wheeled cage, which was paraded around the field at half-time.

Like most schools, WSU now uses a stu­dent dressed in a cos­tume to por­tray their mas­cot. In fact, the only school still using a live cou­gar is the University of Houston in Texas. In December 2011 three tiny cou­gars were orphaned when a hunter shot their moth­er. Two were found rel­at­ively quickly but the third remained elu­sive. Eventually, a bio­lo­gist assist­ing with the search gave a cou­gar-like chirp and Shasta VI, as he's now called, replied. The little guy was taken to his new home at the Houston Zoo where he lives with anoth­er cou­gar. Shasta makes his appear­ances at UH events via a web­cam.

Even some ele­ment­ary and pre-schools con­sider the cou­gar the anim­al of choice when it comes to hav­ing a cool mas­cot. The Cincinnati Christian School in Fairfield, Ohio has a Cougar Cubs preschool while in Albuquerque, New Mexico, the Cochiti Elementary School calls itself "Home of the Cougars."

But not every­one thinks hav­ing a cou­gar as a mas­cot is a good idea. In January 2012 a huge con­tro­versy arose when stu­dents who would be attend­ing the new Corner Canyon High School in Draper, Utah voted to adopt the cat as the school's mas­cot. After com­plaints from par­ents refer­ring to the pos­sible neg­at­ive con­nota­tion of a mod­ern use of the word – i.e. a sexu­ally act­ive woman involved with a young­er man – the school board vetoed cou­gar and announced Charger, as in horses, as the school mas­cot.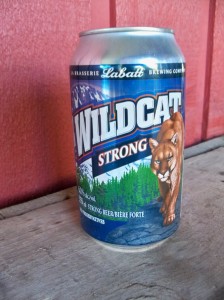 Advertising gurus have long taken advant­age of the cougar's allure. Most folks are famil­i­ar with PUMA brand sports foot­wear, cloth­ing and accessor­ies. And many a tawny cat has been paired with a fash­ion mod­el to show off the latest attire. For those into hand­guns there's a Stoeger Cougar. In Australia, Foster's Group Ltd. makes sour mash Cougar bour­bon while Labatt Brewing Company in Canada pro­duces Wildcat Strong beer. In 2012, Apple even got into the act by releas­ing a new desktop oper­at­ing sys­tem called OS X Mountain Lion.
In the trans­port­a­tion field the name cou­gar has been giv­en to RVs, armored per­son­nel car­ri­ers, fight­er planes and heli­copters. But per­haps the most well-known vehicle to make use of the big cat's name is Ford Motor Company's Mercury Cougar. After much media hype tout­ing the "Untamed Elegance" of the two-door hardtop the auto­mobile was launched in 1967. Promotional mater­i­al called the car "…a new kind of road anim­al" and "…a lithe, con­tem­por­ary car." By the 1970s, attract­ive female mod­els, includ­ing act­ress Farah Fawcett, appeared hold­ing cou­gars on leashes or driv­ing with a cou­gar as a pas­sen­ger as part of the media cam­paign.
Although it was mar­keted as "a man's car a Mustang own­er could step up to," pur­chasers of both sexes bought into the idea of own­ing a sexy, power­ful vehicle. According to an art­icle by Larry Jewett in the Nov. 2010 issue of Modified Mustangs & Fords, "The suc­cess of the Cougar led to the idea of qual­ity 'at the Sign of the Cat,' util­iz­ing a snarling cou­gar perched atop a Lincoln Mercury sign."
Today, the word cou­gar con­tin­ues to expand its ter­rit­ory as a sym­bol­ic icon. After sports teams, the second most fre­quent "cou­gar" story my Google Alert sent me was about older women dat­ing or mar­ry­ing young­er men. It's likely this type of romantic liais­on has occurred since time imme­mori­al. But in the Nov. 2010 issue of Psychology Today, Maridel Reyes said the expres­sion became main­stream after the 2001 pub­lic­a­tion of Cougar: A Guide for Older Women Dating Younger Men by Valerie Gibson. In the book Gibson said she decided to use the word after hear­ing about a remark a young man in a bar made about an older woman who "looks like a cou­gar on the prowl." Gibson defines human cou­gars as "women 40-plus who date young­er men and don't want to settle down." The mean­ing remains flu­id, how­ever, and is often used to describe any woman who has a romantic rela­tion­ship with a man 10 or more years young­er than her­self.
This new cou­gar cul­ture has become big busi­ness. A cas­u­al inter­net search reveals cou­gar clubs and puma parties. There is a National Cougar Convention, as well as Miss Cougar Canada and Cougar/​Cub Couple of the Year con­tests. Some con­sider cou­gars smart, beau­ti­ful women who are fit, fash­ion­able and will­ing to have fun no mat­ter what their age or that of their part­ner. Stars on the sil­ver screen have giv­en the term a cer­tain glam­our. Anne Bancroft played the clas­sic cou­gar in the 1967 movie The Graduate while Kate Winslett did the same in the 2008 The Reader. Not to be left behind, tele­vi­sion aired Cougar Town, Sex and the City and The Cougar. And celebrit­ies such as Demi Moore, Kim Cattrall and Madonna have at one time or anoth­er filled the role of a real life mod­ern cou­gar.
But not every­one con­siders cou­gar a good term to describe women. Some find the expres­sion humi­li­at­ing or derog­at­ory. And a num­ber of cou­gar pro­mo­tions have back­fired. In 2010, declin­ing to give a spe­cif­ic reas­on, Carnival Cruises opted to aban­don cou­gar cruises in favour of more fam­ily-friendly voy­ages. The same month an online ad for a New Zealand air­line por­tray­ing middle-aged women as sexu­ally aggress­ive pred­at­ors prowl­ing bars in search of young men to fill their crav­ing for "slabs of meat" was pulled due to com­plaints by rape pre­ven­tion organ­iz­a­tions and women's rights groups. In Georgia, a lib­rary media spe­cial­ist com­plained to the school board about the pos­sible remov­al of an edu­ca­tion­al Internet search engine. In her let­ter Martha Powell wrote, "…I did a search for cou­gar in Google and in my res­ults list there was not an anim­al in sight…at least not the 4-legged ones our 2nd graders are look­ing for!"
It's inter­est­ing how an older man in a rela­tion­ship with a young­er woman is referred to as "sug­ar daddy" but reverse the roles, and the woman becomes a pred­at­ory anim­al. And appar­ently being a cou­gar is det­ri­ment­al to a woman's health. In a May 12, 2010 art­icle in the Guardian, Ian Simple wrote, "Marrying someone young­er reduces your mor­tal­ity rate if you're a man – but increases it if you're a woman." Stats from the Max Plank Institute for Demographic Research in Germany indic­ate that a man with a spouse sev­en to nine years young­er than him­self has an 11% lower mor­tal­ity rate than a man whose wife is the same age as him. Keep everything else the same but switch the genders and a woman has a 20% great­er mor­tal­ity rate.
Human cou­gars aren't the only ones that have appeared in movies and on tele­vi­sion. In the mid-1960s, Hollywood looked to Canada as a source for their feline stars. While con­duct­ing research at the University of Western Ontario, Alan MacEachern found a piece of paper with Mickey Mouse let­ter­head. In Lost in Shipping: Canadian National Parks and the International Donation of Wildlife he wrote that a Disney exec­ut­ive was look­ing for a "remark­ably tame and tract­able" moun­tain lion. The let­ter con­tin­ued, "Actually, we could poten­tially use a big old male with rheum­at­ism and a def­in­ite lack of pep and fire, and pos­sibly blind, whose coat nev­er­the­less, developed into an attract­ive one and whose size is as for­mid­able as when he was in his prime…." Parks Canada replied that filling the request wouldn't be a prob­lem.
While pro­grams like Wild Kingdom prepped the baby boomer gen­er­a­tion to take an interest in the envir­on­ment­al move­ment, some movies and tele­vi­sion shows are far from real­ist­ic. More than a few have giv­en the pub­lic the idea that cou­gars only attack if defend­ing their young, that they fre­quently leap on people from trees or would nev­er attack a per­son seated at a camp­fire or climb a tree after someone.
But as much as cou­gars have become an icon of all that is sexy, strong and beau­ti­ful, it's import­ant not to for­get that the actu­al anim­al is unpre­dict­able and poten­tially dan­ger­ous wheth­er it's encountered in the wil­der­ness, viewed in a road­side zoo or intro­duced as someone's pet.