Freelance Projects
Paula has written more than 1,000 feature stories and investigative reports covering everything from teen depression to lady bugs, getting fit and con artists.
She's also provided text for websites, newsletters, brochures and annual reports. One project involved preparing multimedia research packages on Sointula and the BC Central Coast to be used to create displays in the Canadian Museum of Civilization.
Some of her taped interviews for Sointula Island Utopia are held in the BC Records and Archives Services in Victoria aural history collection. And, the summer of 2010, Paula ghost-wrote the autobiography of a woman who was turning 100.
Editors' comments
"We love your conversational style."
Kelly Vail, Alberta Lung Association.
"High quality and so very readable."
Karen Morrison, Editor Western People.
"An awesome, well-researched, informative read."
Alison Northy, Editor BC Woman Magazine.
"Always on-time, on budget, accurate, imaginative and an easy edit." Bruce Winfield, Editor Comox Valley Record.
Some sample projects:
On the Edge
A collaboration between writer Paula Wild and photographer Barry Peterson, On the Edge is a photojournalism project designed to put a personal face on the homeless and those at risk of becoming so. Each framed and matted piece includes a black and white portrait and a one page synopsis of the person's life.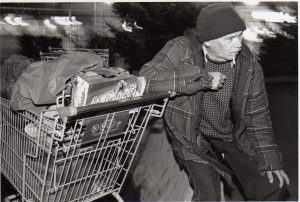 Participants selected the photos, approved the text and were paid for their time with grocery gift cards. The exhibit has been shown in a variety of venues including non-profit societies and schools. Paula and Barry have also presented On the Edge slide shows and talks to various organizations.
Click here: Ruby's Story to read an excerpt.
The Grease Project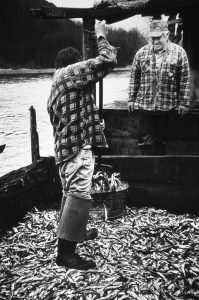 While researching One River, Two Cultures, A History of the Bella Coola Valley, Paula received a Canada Council grant to study the Nuxalk method of making "grease."
This centuries old First Nation's tradition involves letting small, smelt-like fish ferment for a week or longer, then gently simmering them to release the vitamin-rich oil.
Click here: The Grease Project to read an excerpt.
Beautiful British Columbia
"Sointula's free-love utopia"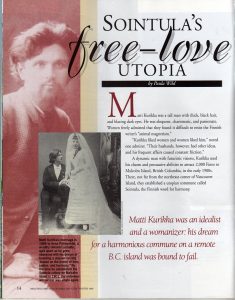 Formed by Finnish idealists at the end of the 19th century, the utopian commune of Sointula was based on the promise of equality for all. But carving a community out of the wilderness was challenging and financial resources were scarce. And when rumours that free love was being practiced reached the outside world, tensions within the commune escalated.
Click here: Sointula Free Love Utopia to read an excerpt.
BC Woman Magazine "Smooth Operators"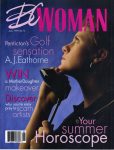 The best way to beat a scam is to recognize it before it happens. If it sounds too good to be true, it likely is.
A con artists' favourite victim? The elderly and women.
Click here: BC Woman Magazine to read an excerpt.
Western People
"Life Amid the Trees, The Life and Times of Bus Griffiths"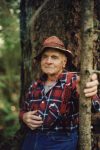 Although he's been called a "living national treasure," Bus Griffiths was a modest man with a penchant for a good story.
The retired hand-logger lived in Fanny Bay on the east coast of Vancouver Island and also claimed the titles of artist, author, logging historian and comic-strip illustrator. Apart from his family, logging was closest to his heart.
Click here: Western People to read an excerpt
The Beaver, Canada's History Magazine
"Weena: Thomas McIlwraith among the Bella Coola"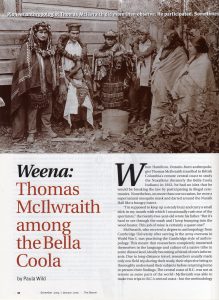 When pioneer anthropologist Thomas McIlwraith went to the remote Bella Coola Valley in 1922, he did more than observe. He made friends with his subjects and participated in ancient dances and rituals…even when it meant breaking the law.
Click here: Thomas McIlwraith to read an excerpt.
Banner photo: Mystery Valley Navajo Tribal Park, Kayenta, Arizona. Photo by Doug Tracey