Give Canadian books for Christmas. A novel idea some might say, but I've been giv­ing Canadian books as gifts for more than 40 years.
I come from a long line of read­ers. Being read to was a treasured part of my early childhood. And I can still remember the thrill of being able to read on my own any time I wanted! When I was 10 I decided that included late at night.
Not sure if reading past bedtime was allowed, I draped a towel over the lamp on my night table to avoid detection. Mom still saw the light under the door. But instead of giv­ing me heck, she said it was okay to read but not to start a fire.
Canadian books cover every genre and evoke every emotion. I've giggled, sniffled and even been creeped out on occasion. Canadian authors have also informed and enlightened me about our vast and varied multicultural country and provided insight into the human psyche.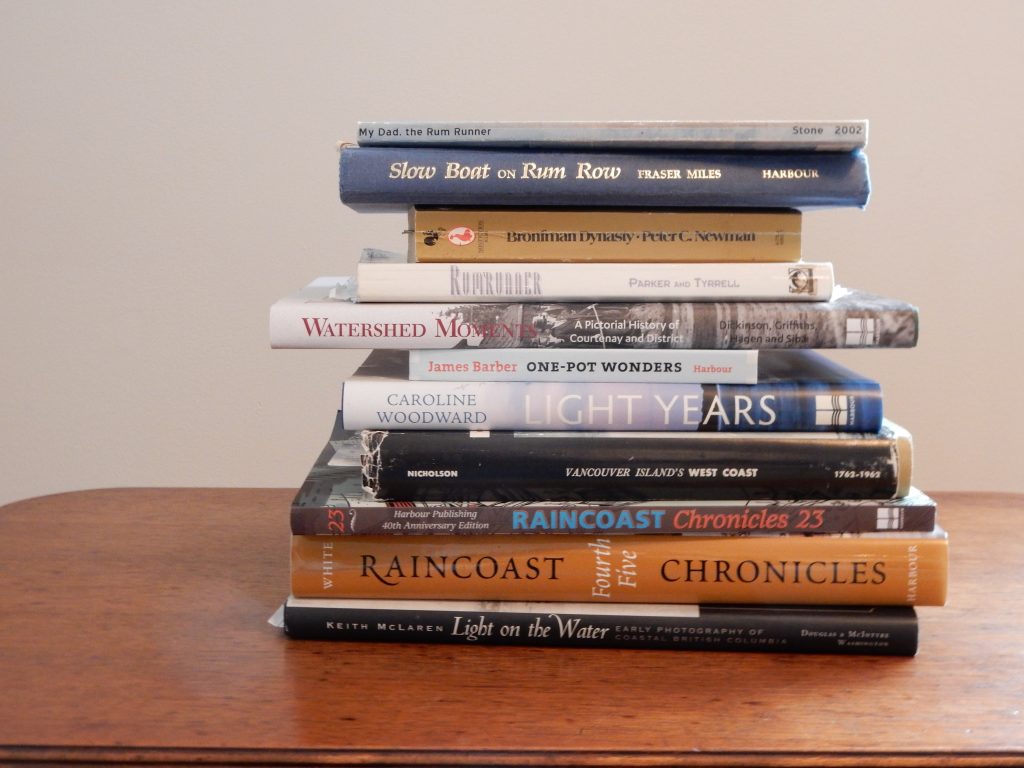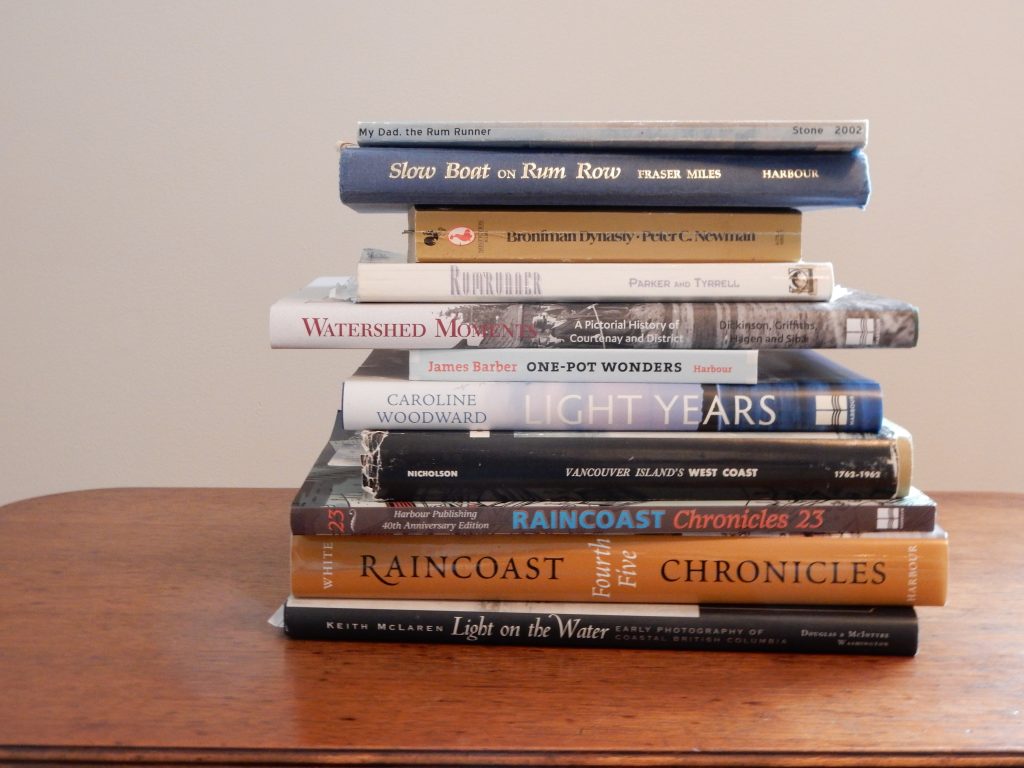 Most of my family lives in the USA but, even so, Canadian books are always on their Christmas wish lists. Some I'm wrapping as presents this year include:
Light Years: Memoir of a Modern Lighthouse Keeper by Caroline Woodward
Tide Rips and Back Eddies by Bill Proctor and Yvonne Maximchuk
Once They Were Hats by Frances Backhouse
Station Eleven by Emily St. John Mandel
Watershed Moments: A Pictorial History of Courtenay and District by Christine Dickinson, Deborah Griffiths, Judy Hagen and Catherine Siba
There are others I can't mention as my partner, fellow author Rick James, reads my blogs and would find out what he's getting for Christmas!
With the exception of Station Eleven, which was published in 2014, the above books are all fall 2015 releases. But many Canadian books are what I call 'keepers' and have permanent homes on my bookshelf.
So if you're interested in Canadian classics, here are a few of my favorites:
Who Has Seen the Wind by W.O. Mitchell
The Stone Angel by Margaret Laurence
Never Cry Wolf by Farley Mowat
Wolf Willow: A History, a Story, and a Memory of the Last Plains Frontier by Wallace Stegner
Books open the door to other worlds, both imaginary and real, as well as different ways of thinking, eating and moving. They are companions on dark, winter nights and allow us to escape the drudgery or demons of everyday life. I can think of no better gift.