A couple of years ago I worked on a photo-doc­u­ment­ary pro­ject with pho­to­graph­er Barry Peterson. We in­ter­viewed and pho­to­graphed people who were home­less, had been home­less or were in danger of be­com­ing homeless.
The stor­ies were mov­ing in a way I nev­er ex­pec­ted. I learned that no mat­ter where or how a per­son lived, they still had hopes and dreams, just like I do. They ex­per­i­enced joy, sad­ness, fear. They did whatever was ne­ces­sary to survive.
Every October I post one of the stor­ies and pho­tos from that pro­ject on my blog. I do this to hon­our the people I met, to re­cog­nize their strength in the face of ad­versity and their abil­ity to find hu­mour in the bleak­est of moments.
Below is Jessica's story. I got an email from her last year. She'd had her op­er­a­tion, was do­ing some vo­lun­teer work and was dat­ing. There were still chal­lenges in her life but she was happy.
Jessica, age 45
Jessica had it all: a spouse, a car, a job and a house in Europe. But every time her life seemed per­fect, it fell apart. At 28, di­vorced and un­em­ployed, a friend stuck a needle in her arm to make her feel bet­ter. That was the be­gin­ning of a 12-year cycle of drug ad­dic­tion, re­hab, build­ing a life and then dis­ap­pear­ing into the streets and drugs again.
As a home­less per­son Jessica has been beaten un­con­scious and ur­in­ated on in Victoria, wit­nessed murders in Vancouver's Downtown Eastside and got­ten food pois­on­ing from dump­ster diving. She's been pro­nounced DOA three times and, while liv­ing in a Courtenay tent city, bull­dozers flattened her tent and be­long­ings. "When you're home­less people look at you like you're not worthy of breath­ing the same air," she says. "But I've met lots of in­tel­li­gent, ar­tic­u­late people on the street. Heroin and co­caine don't discriminate."
Two years ago Jessica real­ized the only way to beat her drug ad­dic­tion was to deal with the fact that she was a fe­male stuck in a man's body. She'd grown up in Ontario and Victoria and was a jock in high school. But when she was 17 her moth­er dis­covered her hid­den girl clothes. After that trau­mat­ic scene, Jessica did everything she could to hide her sexu­al­ity. But 25 years later she knew she had two choices: live her life as a wo­man or com­mit sui­cide. A street nurse helped her ob­tain hor­mone ther­apy and Jessica moved to Courtenay to make a clean start. She cur­rently lives in a small base­ment room, is drug-free and eagerly await­ing her va­gino­plasty. Once her trans­ition is com­plete she wants to be­come an esthetician.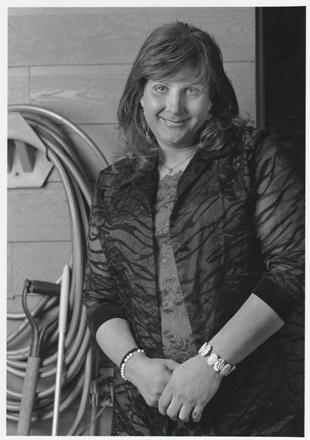 Jessica's grate­ful to be off the street but life's a struggle. After rent, there's less than $100 for gro­cer­ies and with "38D boobs and a voice like Joe Cocker," she's of­ten faced with cruel and even vi­ol­ent be­ha­viour when out in pub­lic. "It's sad that people fear and ri­dicule trans­gendered people," she says. "It's some­thing that hap­pens at birth, not a mat­ter of choice. I'm happy now; I wish people could ac­cept that."