I picked Susan Ketchen up at 6:30 the morn­ing of August 2. The car was loaded with chairs, cool­ers filled with snacks and boxes of books. We were headed to Telegraph Cove Resort on the north­ern end of Vancouver Island to par­ti­cip­ate in their an­nu­al out­door mar­ket. Susan had cop­ies of her Born That Way series to sell and I had a box of my latest book, The Cougar: Beautiful, Wild and Dangerous.
Coming around a corner a little ways past Nimpkish Lake, I slowed as a deer was cross­ing the road ahead. Only it didn't have long, skinny legs and wasn't the right shape. It moved like a bear but wasn't black. And then, as its hind end be­came the pre­dom­in­ant view, we saw the tail and shouted, "It's a cougar!"
It was HUGE and just lan­guidly walk­ing across the pave­ment, not in any hurry and not at all con­cerned about the ap­proach­ing car. In fact, it nev­er even glanced at us. We had time to watch the big paws strike the as­phalt, ob­serve the red­dish tan fur and the su­per long tail with its dis­tinct­ive black tip. And then – poof! It dis­ap­peared into a thin rim of bush along­side a clear­cut. We were on a cou­gar high all day!
Due to its size and cas­u­al swag­ger, we think it was a ma­ture male. And strangely, the only cou­gar my part­ner, Rick, has seen in the wild, was spot­ted not too far away about 20 years ago. He said that cat was also enorm­ous and that the grace and speed of it run­ning across the road in two bounds and then ef­fort­lessly leap­ing up a nine metre bank was incredible.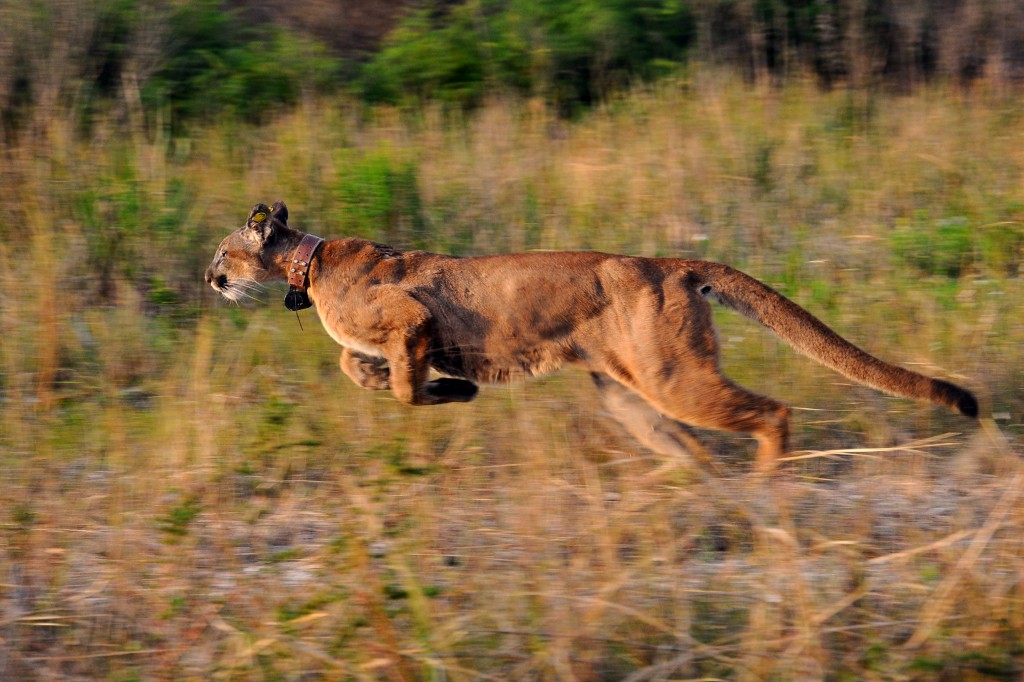 Although the time span makes it im­possible that Rick and I saw the same cou­gar, it's pos­sible my sight­ing was the son or grand­son of the one he saw. Either way, there's no doubt that area is ex­cel­lent cou­gar habitat.
And I won­der how many au­thors that have writ­ten books about cou­gars have seen one on the way to sell their book?