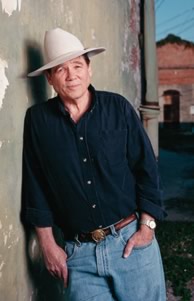 The re­wards of be­ing a suc­cess­ful writer are ob­vi­ous. Completing an art­icle, short story or book brings a huge sense of per­son­al sat­is­fac­tion. And see­ing your work in print cre­ates its own ad­ren­aline rush.
Then there's the fame factor, no less en­joy­able even if it is just the "big fish in a small pond" vari­ety. And, of course, there's the pos­sib­il­ity of fin­an­cial gain.
But have you ever thought about what it takes to be a suc­cess­ful writer? A cer­tain amount of writ­ing skill is ne­ces­sary and even more im­port­ant is a good story idea.
However, when you get right down to it, I sus­pect one of the most crit­ic­al ele­ment of suc­cess is persistence…and a thick skin.
That's right, the old say­ing, "Writing is 99 per cent per­spir­a­tion and 1 per cent in­spir­a­tion," is really true.
And even if you're a dis­cip­lined, ded­ic­ated writer, you need a sys­tem for sub­mit­ting your work and deal­ing with rejection.
Award-win­ning au­thor James Lee Burke is one of my fa­vour­ite writers. As well as telling a good story, he cre­ates a vivid sense of the land­scape and the people that in­hab­it it. And his char­ac­ters pos­sess a depth and com­plex­ity not soon forgotten.
Burke, now 75, had his first short story pub­lished in a col­lege magazine when he was in his 20s. By the time he was 34, he was the au­thor of three suc­cess­ful novels.
Then came a long, dry patch. Burke didn't stop writ­ing; he just couldn't get published.
So he de­veloped a meth­od for deal­ing with his grow­ing stack of re­jec­tions. When a short story was re­turned, he gave him­self 36 hours to get it back in cir­cu­la­tion. He's used that pro­ced­ure for 45 years. "If you keep your story at home, you're en­sured to lose," he wrote in a 2002 New York Times article.
Burke fol­lows the same philo­sophy when it comes to books. His fourth nov­el, The Lost Get Back Boogie, was pub­lished in 1986.
After it had been re­jec­ted 110 times.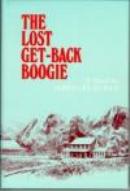 "I'd pub­lished three nov­els in New York then went
13
years without a hard­back pub­lic­a­tion," Burke wrote. "That many re­jec­tions is sup­posedly some kind of re­cord in the industry."
Not long after it was pub­lished,
The Lost Get Back Boogie
was nom­in­ated for a Pulitzer Prize. Since then Burke's had an ad­di­tion­al
26
nov­els published.
So now, whenev­er some­thing I've writ­ten gets re­jec­ted I tell my­self to "Burke it." Just turn it around and get it back out there. Because, hey…you nev­er know.