Readers of my nov­els often shake their heads when they finally meet me and say, "Where do you get your crazy ideas?"
I usu­ally brush them off with jokes about my over-act­ive ima­gin­a­tion, and about how ideas come eas­ily when I'm lost in thought (some­thing that hap­pens more and more these days) in the shower or in the pas­ture with my horses, though of course nev­er while house clean­ing.
These responses are diver­sions from a dark­er truth.
I am inspired by mis­takes, mis­deeds and trans­gres­sions.
Sometimes the mis­takes are my own. I seem to feel that I can redeem myself by dis­guising my own ridicu­lous beha­viour in the deeds of a char­ac­ter. For example, in a piece about the per­ils of self-delu­sion, I fic­tion­al­ized an inter­ac­tion I had with a neigh­bour. His lovely garden was being decim­ated by deer so he installed an ultra-son­ic deer repeller.
Unfortunately I could hear it. I was reluct­ant to com­plain, but found I could not ignore the noise and after a few days tromped next-door for a chat. Perhaps he could turn it down? He thought he might try, or he would just return it to the store.
Two nights later I was again at my bed­room win­dow, steam­ingly indig­nant because I could still hear that awful high-pitched noise. I really didn't want to com­plain again, but that night I needed earplugs to sleep, and how fair was that?
So the next day I returned to my neigh­bour. I wasn't sure what to say. What if he didn't believe me? Or thought I was being a pest? I muttered some­thing non­sensic­al to him. And he told me he'd returned the unit two days before, gen­er­ously adding that I must have been kept awake by some­thing else.
This dark event has so inspired my cre­ativ­ity that not only did I devote sev­er­al chapters of my nov­el to the puzzle of self-delu­sion, but I am still writ­ing about it here. I fear I may nev­er sort it out.
I have also used the trans­gres­sions of oth­ers to inspire my writ­ing. And it seems that my memory is very long when someone wrongs me. From grade one through three, I was socially secure at school. In fourth grade two new girls arrived. They were exot­ic because they were twins. They had lovely clothes, were smart and socially gregari­ous, and one of them pushed me down in fun on the play­field and hurt my back! I also toppled from the social scene. I felt as though I'd become invis­ible overnight.
Several dec­ades passed before my wounded pride was repaired by cre­at­ing Amber and Topaz in my nov­el Born That Way. I made the twins into a couple of stuck-up little girls who bul­lied my prot­ag­on­ist, Sylvia, but nev­er really got her down. Through Sylvia I exper­i­enced suc­cess man­aging a more dif­fi­cult situ­ation than I had faced ori­gin­ally. Apparently it's nev­er too late to grow up.
For my next pro­ject I am con­sid­er­ing writ­ing about how we ration­al­ize our treat­ment and train­ing of anim­als. Controversy is every­where: there are train­ers and whisper­ers and beha­vi­or mod­i­fi­ers all over the place, and mostly they dis­agree with each oth­er. Plus they all have loy­al fol­low­ings, and people get quite heated when it comes to defend­ing their pets: advising someone that their dog needs bet­ter train­ing is nev­er met with grat­it­ude. Bad beha­vi­or abounds. Indeed, there are mis­takes, mis­deeds and trans­gres­sions every­where. It is a gold­mine of cre­at­ive inspir­a­tion.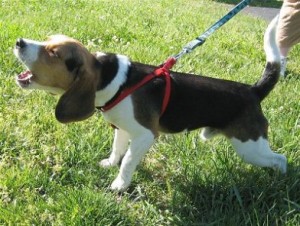 All I need is a decent pseud­onym.
Susan Ketchen is the author of the nov­els Born That Way (2009), Made That Way (2010) and Grows That Way (2012), all pub­lished by Oolichan Books. Find out more about Susan on her web­site www​.susanketchen​.ca