Cougars are exquis­itely built killing machines cap­able of tak­ing down an anim­al sev­en times their size. But this strength can't be fully appre­ci­ated unless wit­nessed.
A 2001 video taken in New Mexico shows a 70-kilo­gram (150-pound) cou­gar tack­ling a 120-kilogrom (265-pound) mule deer.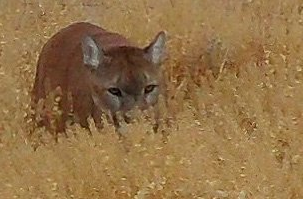 The strength of the cou­gar as it takes down this deer is incred­ible. Even being kicked repeatedly in the head by sharp hooves does not per­suade the cat to let go. And when its ini­tial attempts to kill the deer don't work, the cou­gar employs a new strategy.
Don't for­get to watch the tip of the cougar's tail.